As promised, here is more info on fishing which will be arriving soon in SocioTown. Today I'll be going over bait.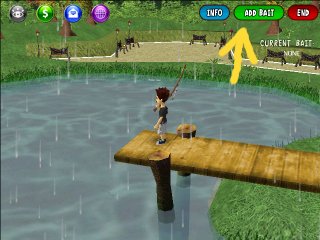 Fishing in SocioTown will be more complex compared to bug catching. For those who are concerned,  don't worry it's a good thing since it will add quite a bit of depth, which will hopefully keep you entertained for awhile.
One major component of fishing is adding bait to your fishing rod. If you look up at the screen shot, you'll see an "Add Bait" button. If you click it, it will bring up the following new item popup.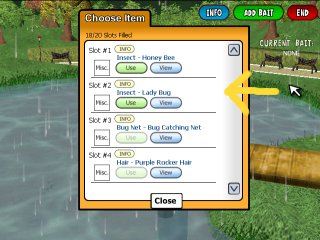 Here you can choose any insect to add as bait. Different types of insects attract certain kinds of fish. So it makes a difference what kind of bait you choose.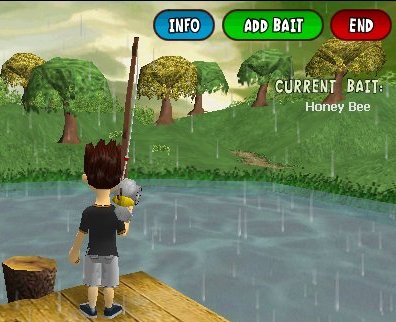 This time, I chose the Honey Bee as bait.
So even with the new fishing feature, bug catching is still very important. New insects will also be appearing in the new regions, so don't throw away your bug nets juet yet! It's important to get the right bait for the particular fish you're trying to catch.  Certain rare fish may only be attracted to certain rare bugs…
In my next blog post, I'll go over casting and the actual fishing.
Stay tuned!
- Chris Evans