Fashion Spotlight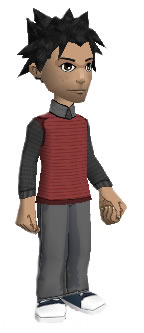 Looking spiffy there, Vanisher. Congrats!
7 Responses to "Fashion Spotlight"
congrats vanisher!
hehehhe ur the first guide we see in fashion spot light
enjoy ur outfit heheh

Wow what a goodlooking guy!

Lol ty Deasy.

good looking van.remember wen u told that u never got a fashion spot well here u r congratz!

Congrats Vanisher, enjoy your new outfit

Congratulations,Van!
But still with the same style of hair,anyway,the colour is black now lol.

Did someone call the fashion police?