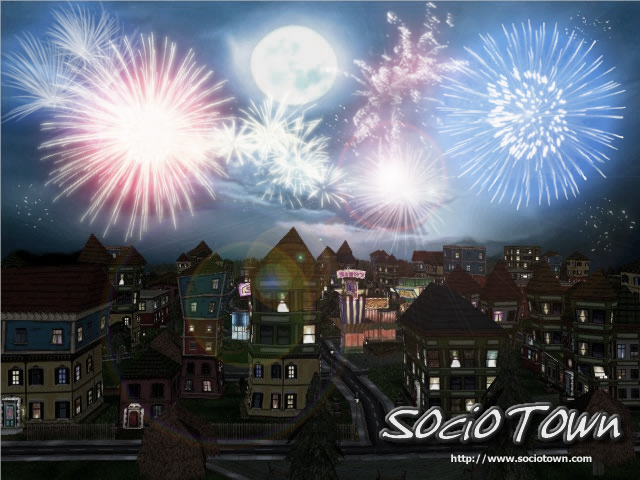 Celebrations are always better with fireworks! Today, Low-Mart will be selling these to celebrate the Fourth of July.  Simply select the fireworks sticks in your inventory and it'll spark, shoot up and explode after a few seconds, in 3-4 bursts. Fill the night sky in SocioTown with these wonderful sparkly lights.

Check out the items sold in stores, too. We're currently having a Fourth of July theme in SocioTown stores. Parade around town with your Uncle Sam hats, Independence dresses, or in Blue White Red shorts. Send in an image of your Fourth of July attires for the weekly Fashion Spotlight in our Journal, or you can also send in a pic of your apartment room with a Fourth of July motif for our Room of the Week feature. Also, don't forget about our scooter give-away. Keep sharing SocioTown's Facebook page to your friends and increase those page likes!
Enjoy those fireworks, everyone!