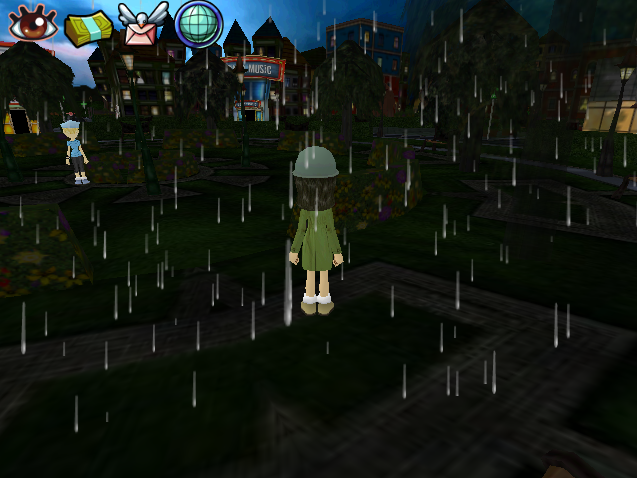 Rain in computer, fire in real life.
Yes, if you do not turn off your computer
and keep staring at this lovely rain,
your computer (might) burst into fire!
So no matter how much fun you're having at SocioTown, always remember to rest and have breaks. Don't forget to properly shut down your computers and laptops, too!
Congratulations to Darkload for winning June 30's Caption Contest! We had a lot of great entries and it was tough choosing only one. Thank you to all who participated and I hope you will join again!