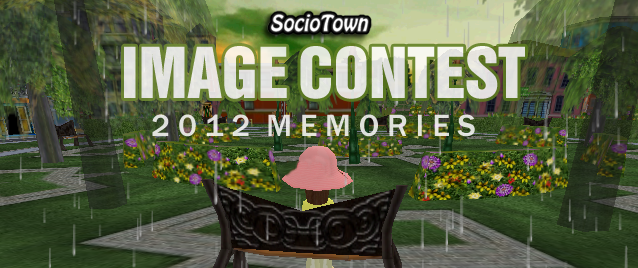 A new year is here! 2012 felt like it went by so fast, but of course it left us with a lot of memories. Have you captured your SocioTown memories this year? If so, share it with us in this nostalgic edition of SocioTown's Image Contest!
Along with your entries, send in a short story or explanation as to why the picture is very memorable to you. Send it to my email (dawn@sociotown-dot-com) or through a private message over at the discussion area. I'll pick a couple of entries to feature in the blog, and those who will be picked will receive 100 SoBucks each. Deadline for the contest will be on January 12, 2013. Edit: The contest will be extended until January 19.
Reminisce your 2012 SocioTown experiences and share your images with everyone!