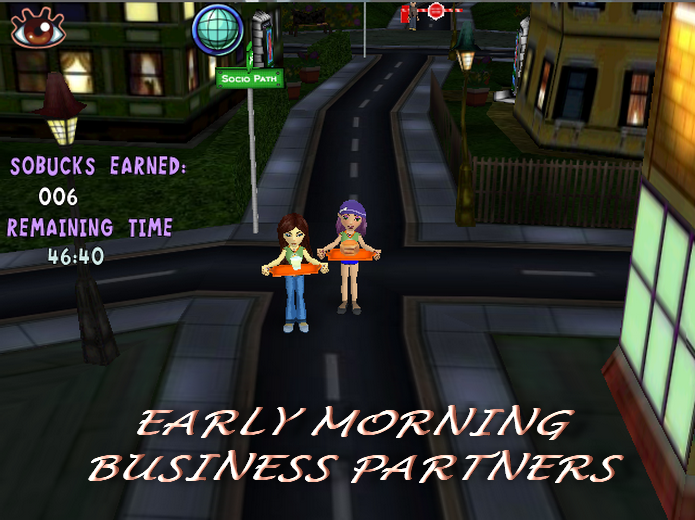 The sun's not yet rising but we're ready to go go. We're serving you a perfect combination — just like us, partners.
So buy as early as you can, coz a lemo or burger a day makes you happy all the way!
-Chriselle
You can't go wrong with a combo of the transfat burger, a glass of lemonade and some crispy fries from Burger Despot. Gotta jog around town after consuming loads of it, though.

Good job on that very business-minded caption, Chriselle! You'll get your prize soon.
As for the image, player Aliciania contributed the photo and she has this to say about it:
"I was busy looking for customers early morning (maybe a few minutes after 5.30 am) when I met a friend of mine who happened to be engaged in the same task. She suggested that we work together. It might sound like a weird idea, considering the fact that you don't find a lot of customers so early in the morning, but it worked for us. And as a reminder of that event, I decided to click a picture of us working."
That's what makes working so much fun! Glad to hear you had a fun time with your friend, and I hope selling went fine too. Congrats, Chriselle and thank you for the image, Aliciania!