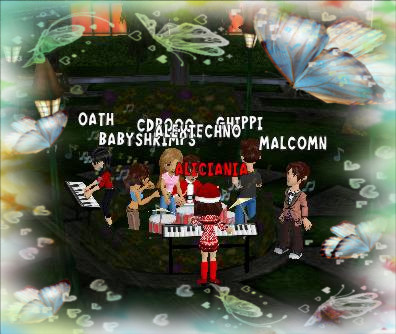 It's just the start of the new year and we have two fan submissions already! This one is by Aliciania, who took a lovely image of her friends during a chilly night in town. It looks like a lot of music, singing and dancing were involved. Sure looks fun!

"The Socians in the picture are Aliciania (me), Alextechno, Malcomn, Oath, Babyshrimps, Ghippi, and Cdbooo. This photo was clicked on the first day of winter, winter solstice. We all had a blast, dancing, singing and playing our instruments. I guess this is what makes SocioTown a fun place. Welcome winter, and welcome Christmas, New Year, and so on and so forth."
Let us welcome 2014 with a jolly mood!