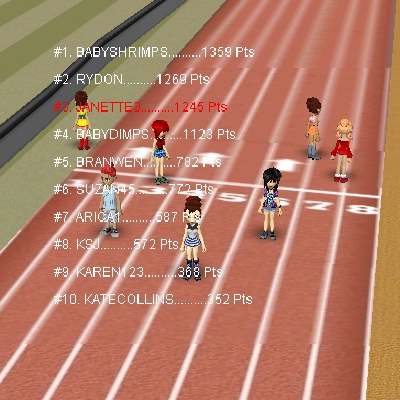 Top 3 racers (as of 3:00+ PM): Janette3 (3rd), Rydon (2nd), Babyshrimps (1st).
Thanks to Janette3 for hosting most of the races last Saturday. There were some technical issues so the race event didn't finish at exactly 4:00 PM, but it was still nice to see everyone compete and have a good time.

Thanks to all the racers who joined and to the players who dropped by. See you again next Saturday!