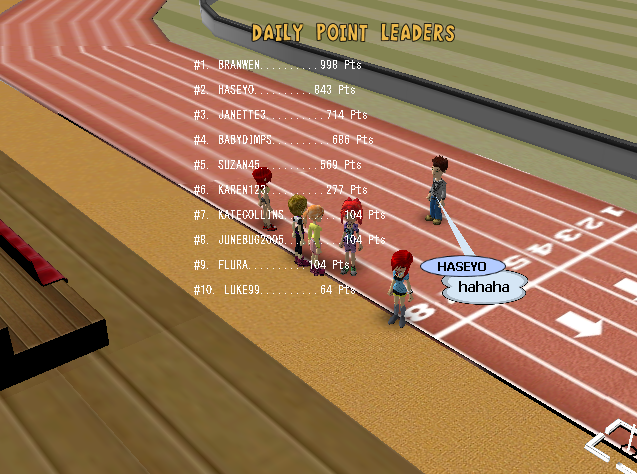 Top 3: Janette3 (3rd), Haseyo (2nd), Branwen (1st)
Thank you to Flaura and Janette3 for hosting, and to the racers and all the players who dropped by last Saturday.
We'll have another race event tomorrow! Are you planning to join? Who do you think will place in the top three?