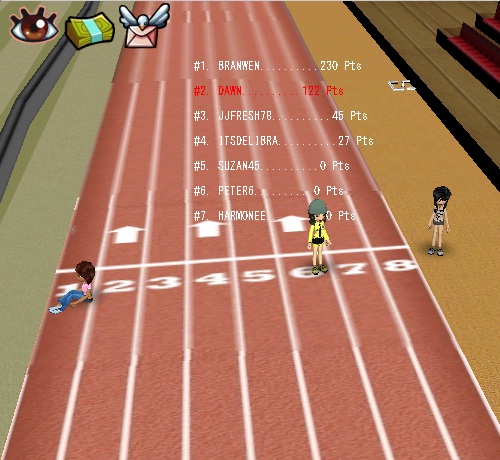 Top 3 racers: JJFresh78 (3rd), Dawn (2nd), Branwen (1st)
Thanks to Flaura for being there earlier, and to Branwen, JJFresh and the rest of the racers who were there today. There weren't a lot of participants today, but I hope we'll see more racers next week.
See you next Saturday! Race on!