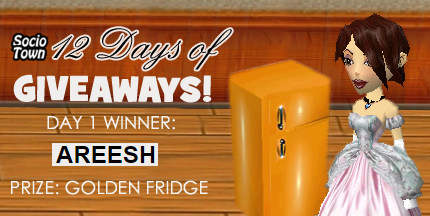 Using RANDOM.ORG's list randomizer, the first winner for 12 Days of Giveaways has been determined. Congratulations to AREESH! You will get your Golden Fridge real soon.

To win a prize, you can join by simply liking SocioTown's Facebook page, liking the contest banner, and adding a comment "Pick me, SocioTown Santa!" with your full SocioTown name. One winner will be randomly picked everyday, from 21st of December to January 1st!
The winner for December 22 will be picked after the day's done.