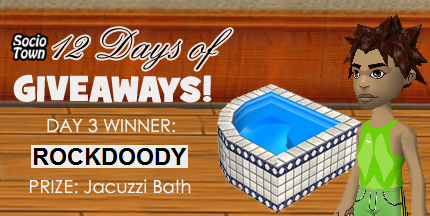 Congratulations to our Day 2 and Day 3 Winners: Suzan45 and Rockdoody!
Suzan45 gets the umbrella collectible, the Pink & White Umbrella. Rockdoody, on the other hand, gets the essential and must-have Jacuzzi Bath.
We'll be picking our next winner in a couple of hours. Who do you think will win for Day 4 (December 24)?