And our day 4 winner is (drum roll, please, tin soldier)… Arica1! Enjoy your new Jacuzzi Bath.

I hope this brings warmth and energy to your Socian this holiday.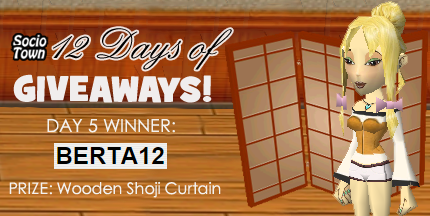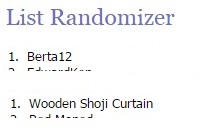 'Tis the season to be jolly for Berta12, since she is our day 5 winner!

You get to have this handy and classy room divider, the Wooden Shoji Curtain!
***
Both gifts should be in your inventory by now. Have a merry-tastic weekend, everyone!