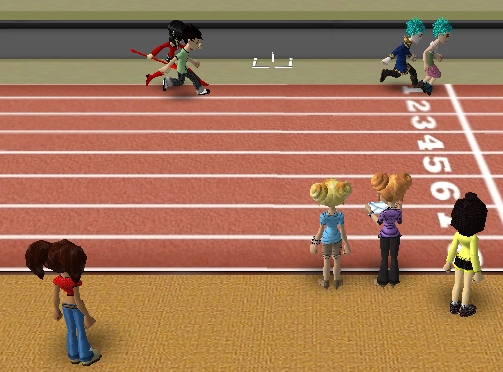 The final stretch; their eyes on the line.
Only one thing is in all of their minds.
They push to the finish, they run towards the goal.
They're going for glory, they're going for the gold.
-KSJ
Good job, KSJ! That fiery caption just won you 50 SoBucks.

A new image for this contest will be uploaded in SocioTown's FB page this Tuesday. Watch out for it! For all the avid racers in the game, see you at the race track this Saturday.