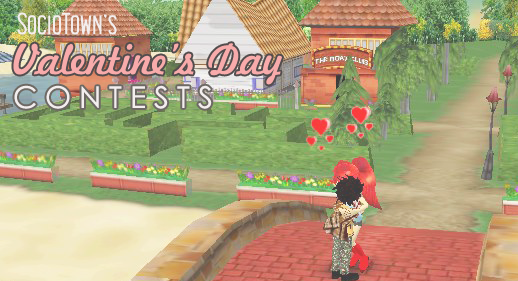 Here are the long awaited winners of this year's Valentine's Day Contests! Congratulations, lovebirds.


Couples Category: Malcomn and Suzan45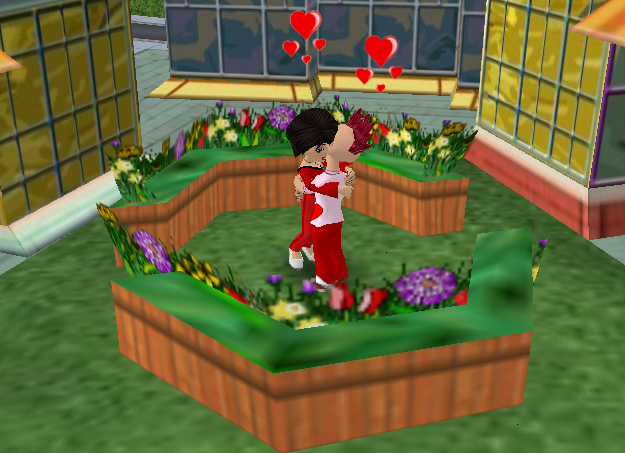 Malcomn's outfit consist of the Red Mohawk, Lovestruck Shirt and Santa Trousers; Suzan45, on the other hand, wore (almost) all red: High-Waisted Red Pants and an equally red shirt, with White Heels to contrast it all. Their lovely hug is a cherry on top of this love-filled image!
***
Friends Category: Samiria, Hanna12, Branwen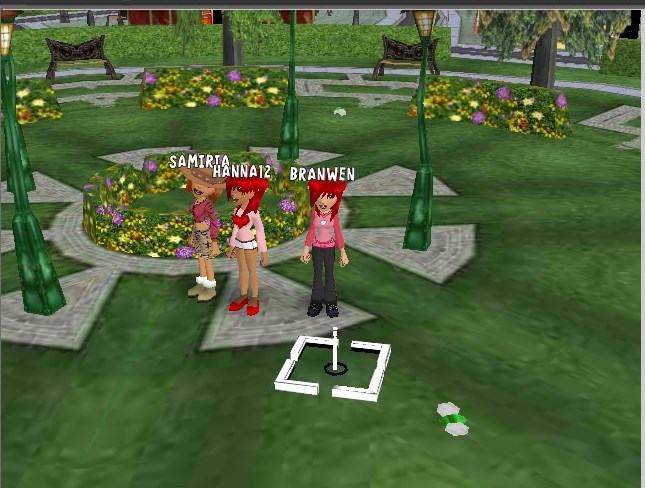 You don't have to be a couple to enjoy Valentine's Day, and these fashionable friends have proved it! They had tons of fun through picking and matching their outfits and by spending time together at the park.
"Here we are, friends enjoying the park together. We chose our outfits to reflect the spirit of friendship for Valentine's Day. Hanna and Branwen have on lovely pink shirts with heart symbols and Samiria is wearing a red cropped sweater. Happy Valentine's Day to everyone!"
***
Solo Category: Branwen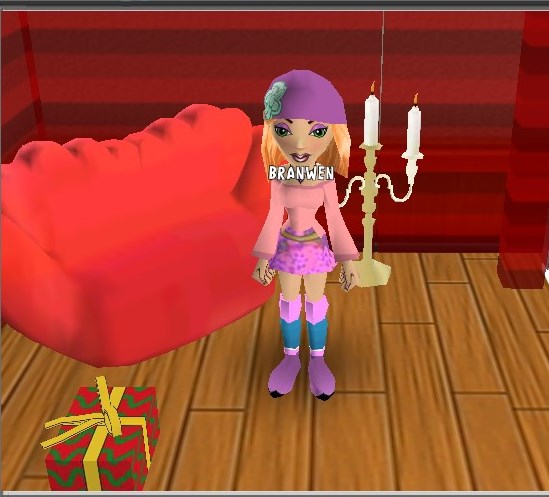 Even though Branwen is in the Friends Category, she only wins the Solo Category of this contest. With her feminine and daring outfits, she definitely deserves it!

"Valentine's Day is for everyone. It can be romantic love between couples, but also love for family, friends and everyone you meet! It is a day to spread love and happiness. Here I am getting ready for a day in town. I chose to wear pink because it is a soft gentle color and love should always be gentle. I added the boots with a splash of blue and a hat with a flower to remind us that spring is right around the corner! What's this I see ? A gift for me? Who could it be from? What could be inside? A Valentine's surprise!!"
Even though that outfit made her win the Solo Category, Branwen also sent another outfit. Great enthusiasm, don't you think? It's a pity not to see it, so here it is!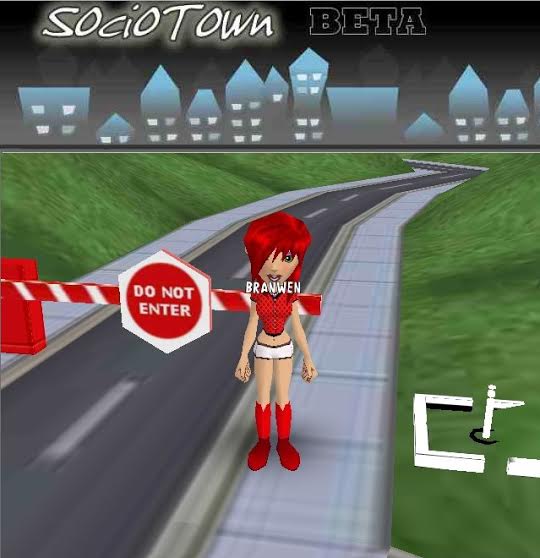 "Everyone will stop and take notice when you wear this sporty red outfit! I took my inspiration from the red and white traffic signs around town. This outfit is cool, comfortable and just right for a workout or a run. If you want to get noticed on Valentine's Day, this outfit will be sure to stop them in their tracks!"
***

Winner: Rinadrummer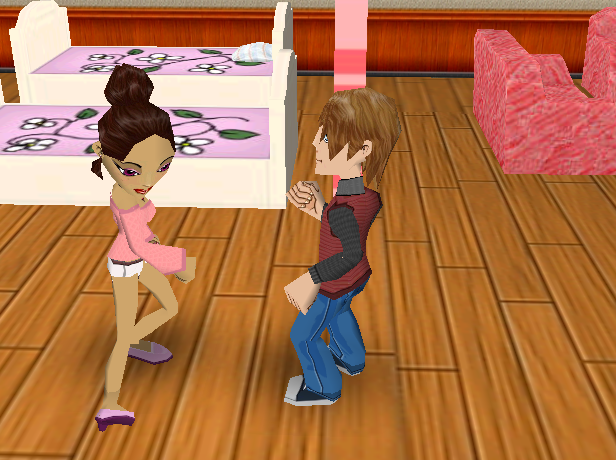 With her totally pink room, Rinadrummer had a mini party with her best friend, Zack! And that's how she spent her Valentine's Day. Pretty fun, huh!

"Eating, playing, and partying together with my best friend, Zack!

"
***

Winners: Berta12 and Aliciania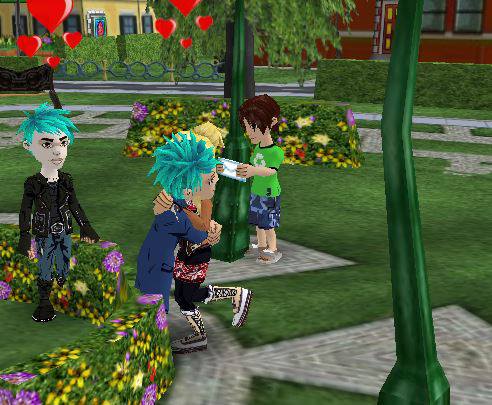 Your captions have earned you some SoBucks. Congrats, Berta12 and Aliciania!

***

Winner: Shanana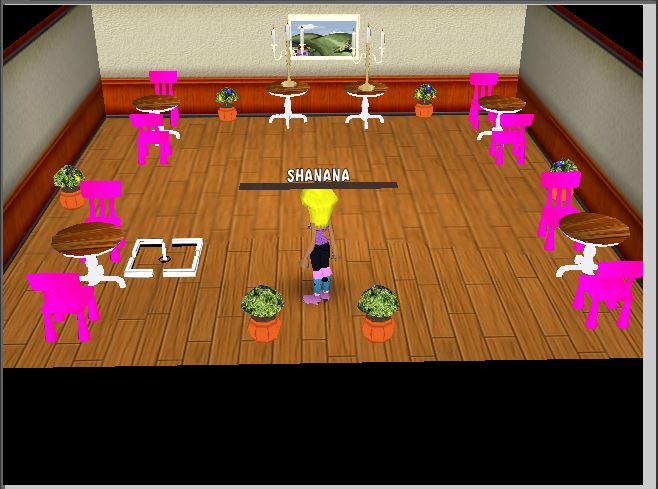 And the contest that has a special prize has finally declared a winner. Congratulations, Shanana!
"This is my romantic dinner room. Me and my date could have a wonderful, fancy dinner here. Now you might ask yourself why are there 4 tables and 8 chairs in this room. I don't have a problem sharing and having other people use this as a romantic dinner room. We all can have a fun time and enjoy ourselves. This room has candle lights, plants, and a beautiful painting that everyone can enjoy."
Send me a message (through FB, forums, blog comment or pigeon mail) so you can choose one special prize. Choose between Formal Hair with Heart Clips or Pink Wooden Bed with Hearts.