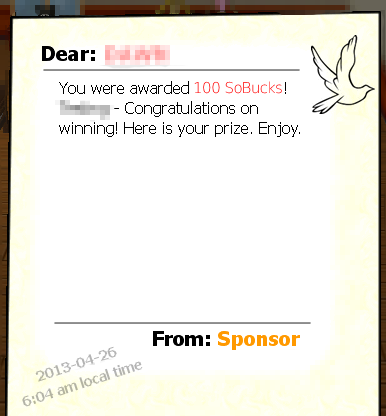 Chris has developed a new way to notify you whenever you receive SoBucks or items from winning a contest or participating in an activity. Yep, it's through a pigeon mail from your sponsor!

If you won any contests lately, or if you've recently shared a picture of a couple in our Facebook page, I'm sure you got your prizes by now. We still have to send the prizes for the Easter Egg Hunt winners, but the previous winners of our Image Contests and Spring 2013 Fashion Contest have been given prizes already.
Thoughts, questions, reactions, or inquiries about this new feature? Share them below!