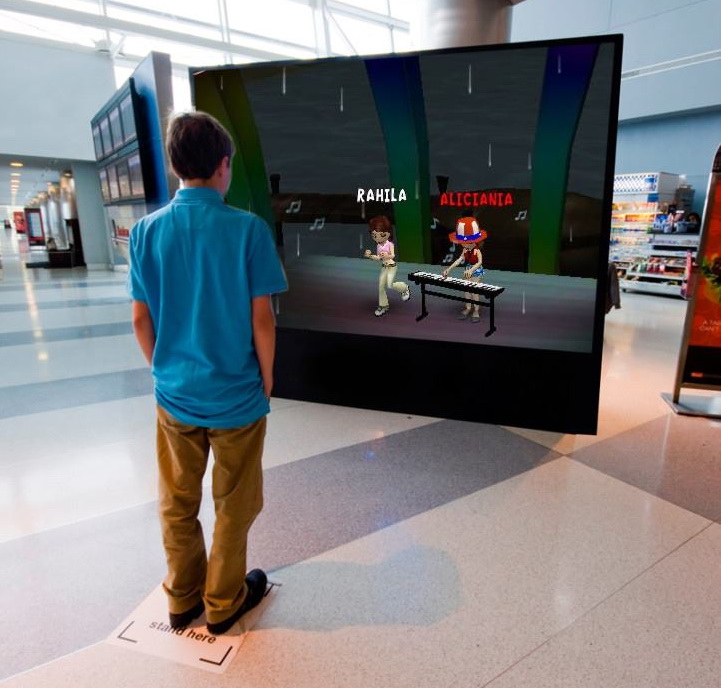 "That's me, Aliciania and my friend Rahila in the picture. I took that picture during midnight in Sociotime. We were sort of getting bored when this image flashed into my mind all of a sudden. As you can see, I've added an editing effect to the photo. It just looks lovely. Hope you like it!"
I got this very interesting image from Aliciania. With a photo editor that lets you modify your pictures so it looks like you're in paintings or graffiti on walls (or in this case, a TV musical performer), Aliciania turned an ordinary screenshot and scenario into something interesting. You two are rock stars!

Thanks for sharing this image, Aliciania. Enjoy some 25 SoBucks for your contribution.