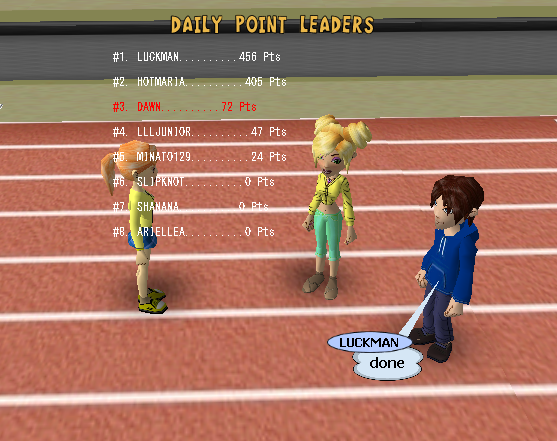 Top 3: Luckman (1st), Hotmaria (2nd), Dawn (3rd)
There was a mini reunion at the Event Dome last Saturday. Luckman sure was glad to see Minato129 again.

Thank you to all the racers who participated! A big thank you to Hotmaria for hosting most of the races and to Shanana for dropping by. See you all next Saturday!